Control Systems Limited is the only diverse integrated company offering certification, installation, maintenance and repair of Fire Alarm systems, Elevators and a raft of other specialised systems in your home or commercial building. We also offer a consultancy service and project management.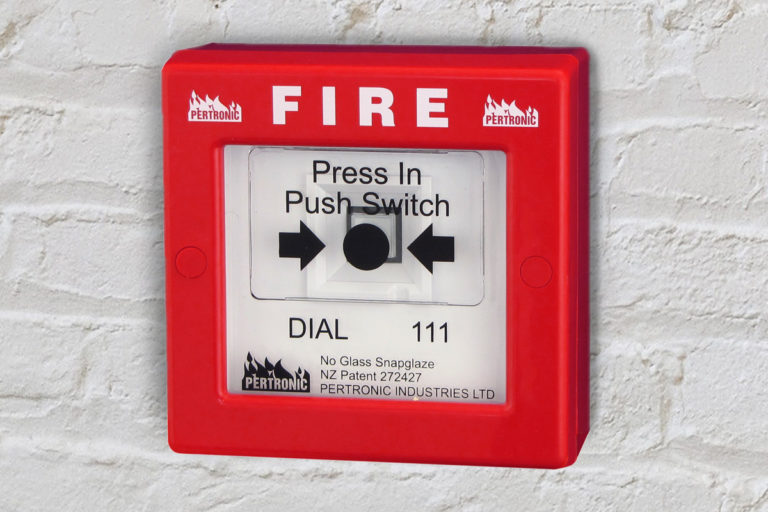 FIRE ALARMS AND COMPLETE FIRE PROTECTION
Whether your Fire Alarm system is old, new or anything in between, chances are we have worked on the same type of system. We have decades of combined experience in the team – Fire Alarm installation, maintenance and repair is what we do every day.
Electric Cabinet Fire Suppression systems are quick and easy to install giving great peace of mind. Control Systems can design and install and put in place a testing and inspection programme to provide continued compliance and peace of mind.
We are now offering design and installation of new sprinkler systems and ongoing maintenance and servicing of old Sprinkler Systems. Fire Sprinklers are the most effective form of Fire Protection in a building. We can offer a complete design and build package or options to retro-fit into an existing site.
We also offer Fire Fighting Equipment and can service and inspect your Hand Operated Fire Fighting Equipment (Fire Extinguishers, Fire Blankets and Fire Hose reels) along with carrying out the Annual Survey for their Building Warrant of Fitness (BWoF).
Elevators
Do you have a lift? Anything ranging from a goods and service lift, to a commercial passenger carrying lift? Control Systems Limited now has over 50 years of combined experience installing, servicing and upgrading various makes and models of lifts, elevators, dumb waiters and dock levelers. We maintain a myriad of different mainstream and hybrid lifts, in all sorts of buildings, for all sorts of reasons.
Whether you are looking for a local service agent, repairer or/and inspector then Nigel and Kyle can help. If you're interested in a Service and Maintenance Agreement to ensure your lift is maintained correctly, safe to use and taken care of in any event give us a call today!  Nigel holds the required IQP (Independent Qualified Persons) Registration to inspect and certify lifts in commercial buildings. He has been involved in a number of de-commissions and re-commissions. Nigel works closely with local Councils to get lifts repaired or back up and running with user safety as a paramount focus. You might want a second opinion, a new installation or anything in between – give Nigel a call today!
MAINTENANCE, BWOF & COMPLIANCE
Protect your building with a BWOF. Through regular comprehensive testing and maintenance services we help ensure your equipment will operate effectively in an emergency. Our service technicians are well-trained to test your equipment and Specified Systems to ensure that it fully complies with applicable New Zealand standards. Our regular testing forms part of your overall Building Warrant of Fitness (BWoF) compliance at the end of each 12 month period. You can also ask us to inspect and test your Fire Extinguishers at the same time.
We have technicians on 24-hour standby; ready to undertake emergency repairs to your fire-protection systems and products.
Control Systems are able to offer a consultancy service to assess a vast range of Fire Alarm systems, Emergency Lighting systems, interfaced and controlled doors, as well as elevators for domestic and small commercial buildings, to help ensure they are fit for purpose, safe, adequately maintained in good working order and compliant with relevant standards and regulations.
Consultancy
Are you embarking on a project and need a little advice around the process, products available or the tender market? Do you have a system in poor repair and want a documented upgrade path? Maybe you want to partner with a company to ensure you meet regulatory requirements and get transparency and value for money through the tender process.
Control Systems Limited has the experience you need to provide designs, give advice on legislative requirements and to simplify the process, step by step.
You can work with us as much or as little as you need, from a full end-to-end design, tender and project management service, to simple, straight-up honest advice on anything in Control Systems field of expertise.
Follow Us
Control Systems Ltd
2 weeks ago
Control Systems Ltd
5 months ago
Control Systems Ltd
6 months ago